The Black Friday and Cyber Monday big deals weekend is now just seven days away, with the massive shopping weekend set for the 24th to the 27th of November. Amazon and the big cycling retailers are already dropping big deals in advance of Black Friday and Cyber Monday with loads of amazing discounts to tempt us.
The Bike Perfect team are always sniffing out a bargain or outstanding deal and as riders, it makes it even better when the deals we find are on some of the best mountain bikes or products we've used, and can recommend through our own riding experience. Just yesterday we highlighted a deal on a Vitus Venon EVO-GR gravel bike, with a tasty 37% reduction, that scored 5/5 when reviewed earlier this year, and I also found a whopping £1,500 saving on the Whyte 909 X hardtail mountain bike which I'm currently testing and so far with that discount I couldn't recommend it enough.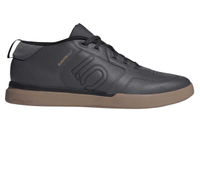 Five Ten Sleuth DLX flat pedal shoes: Was £110, now £64.97 at Go Outdoors
Five Ten by Adidas makes some of the best MTB shoes around and we gave the brand's top-of-the-range Freerider Pro shoe five stars in our review. The Sleuth DLX shoes come with the same super sticky sole as the Freeriders for maximum flat pedal grip, but with a lighter construction that's ideal for dry trails, street or park riding. At Go Outdoors you need a membership card to benefit from this deal, and it costs £5, but you also get an extra 15% off when using code SAVE15, which make these a better than half-price, absolute bargain. They are currently available in sizes 7-12.
Of course, it's not just mountain or gravel bikes on offer during Black Friday and one deal I've already snapped up myself is on the Five Ten Sleuth DLX MTB shoes, I'm a huge fan of Five Tens as are most of the Bike Perfect crew with our Editor and flat pedal fan, Rich Owen, giving the Five Ten Freerider Pro top marks in his review.
I'm particularly keen on the Sleuth DLX shoes because they have a supremely casual look, at home in the pub or post-ride coffee shop, but don't let the lifestyle-oriented vibe put you off these flat pedal beauties have performed superbly well out on the trails, coping admirably with the winter slop on my local trails and with this super discount for Black Friday at Go Outdoors, plus an extra 15% discount when you use the SAVE15 code, that makes the final discount better than half-price, I recommend you snap them up now.
Why you should buy the Five Ten Sleuth DLX
The Five Ten Sleuth DLX MTB shoes provide class-leading grip and feature the brand's Stealth Phantom rubber on the sole along with a Micro-Dotty tread, the gum sole also makes these look pretty cool, much like Stan Smiths, another Adidas classic. The sole also has an internal EVA midsole that I've found gives just the right amount of pedaling stiffness and support. The upper features weather-resistant leather and the lace closure creates a superbly comfortable shoe with a secure fit. I've also liked the extra height on these around the ankle which gives that extra bit of protection.
Over on our Black Friday mountain bike deals hub there is a huge selection of the best MTB and off-road cycling deals we can find, from the best mountain bike helmets to components and MTB accessories. There are so many we are updating constantly, so be sure to check that out, or even bookmark the page. Elsewhere if you're looking for cycling tech goodies then you might like to also consider our Black Friday Garmin deals page, that is packed with the best Garmin deals. If the best e-MTB is on your shopping list then our Black Friday electric mountain bike deals page is well worth a look.