Five Ten makes some of the best MTB shoes around and we gave the brand's top of the range Freerider Pro shoe five stars in our review. The Sleuth DLXs come with the same super sticky sole as the Freeriders for maximum flat pedal grip, but with a lighter construction and lower cut upper that's ideal for dry trails, street or park riding.
This Amazon Prime Day cycling deal offers the Sleuth DLXs for up to 64% less than the usual $120.00 RRP at $42.24. At the time of writing there are a wide range of popular sizes and colors available, but not all colors come at this rock bottom price so check carefully.
Unfortunately this offer is for Amazon US customers only, but we've featured our price checking tool at the bottom of this page so you can see the best Five Ten Sleuth prices wherever in the world you are.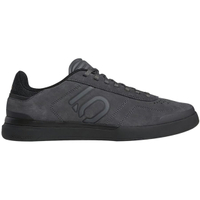 Five Ten Sleuth DLX: Now $42.24 at Amazon
Five Ten Sleuth DLX combines Five Ten's sticky rubber sole but with a more casual upper, perfect for summer trails or hitting the pump track. Not all colors get the 64% discount so check carefully before adding to your basket. There are still lots of popular sizes and colors though.
For more Amazon Prime Day cycling offers, check out our roundup of all the best Amazon Prime Day Garmin deals and Wahoo deals, and our main cycling hub for the best MTB and off-road cycling Prime Day deals.