You can currently grab a nice 15 percent discount across the site at GoPro.com which includes the full range of Hero cameras that always feature in any best action camera listings.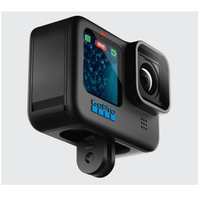 GoPro HERO11 Black, save 15% at GoPro
US: Was $549.98, now $399.98
UK: Was £549.98, now £399.98
The official GoPro site had already cut the price of it's latest flagship camera, but are now chopping another 15% off the RRP for its Spring Sale. This deal also includes a year's GoPro subscription.
The latest version, the Hero11 Black is packed with features including a new and larger sensor for higher video and image quality and a new vertical shot mode for social media-friendly images. While HyperSmooth 5.0 recording with AutoBoost and Horizon Lock built-in smooth out the roughest action sequences, and the new Night Effects let to get creative after dark. This all adds up to making the Hero11 Black the most powerful GoPro yet. It's currently available at $399.98 from $549.98 / £399.98 from £549.98. You also get a one-year GoPro Subscription included which is a saving of $150 / £150.
Another useful mountain bike-themed discount is the Chesty, chest harness. The Chesty delivers immersive, hands-free POV footage with easy control of the camera and awesome angles. Having used the Chesty it's lightweight and highly adjustable. The voice commands for the Hero camera also work well and you get great audio with minimal wind interference. It's now available at $33.99 from $39.99 / £38.24 from £44.99.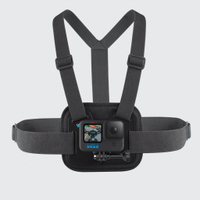 GoPro Chesty Harness, save 15% at GoPro
US: Was $39.99, now $33.99
UK: Was £49.98, now £38.24
The padded, flexible Chesty makes it easy to capture immersive hands-free shots from your chest. Made from breathable, lightweight materials, it can easily be adjusted to comfortably fit a wide range of body types. It's perfect for biking, hiking, skiing or any adventure where you want amazing POV footage.
If you're looking for more GoPro deals check out the full product range at GoPro.com and read our best action camera feature for an over view of whats available from other brands including the Insta360 X3.